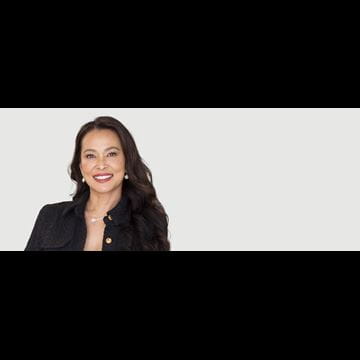 Michelle Marquez
Managing Director
Michelle's approach to managing wealth begins with listening carefully to each client's goals and needs, helping ensure every strategy is grounded in knowing what each wants to achieve. She is driven by a passion for helping clients pursue their goals, doing so with her high degree of personal, attentive service.
With more than 15 years of experience advising a diverse clientele including entrepreneurs and retirees, Michelle possesses a deep understanding of the intricacies involved in creating meaningful legacies and the financial complexities that can accompany it. She has applied her specialized experience to helping entrepreneurs address essential needs such as cash flow management, employee retention, insurance and financing, exit strategies and wealth transfer. In addition to advising families and entrepreneurs, Michelle has extensive experience working with professional athletes.
The comprehensive wealth management Michelle provides encompasses a wide range of essential financial matters, including retirement planning, cash management, trust services, philanthropy and estate planning. As part of her consultative approach, she works closely with her clients' other professionals, such as their attorneys, accountants and business managers.
Before founding Marquez Private Wealth Management in 2018, Michelle held esteemed positions at Merrill Lynch Wealth Management over 16 years, including Senior Vice President, Wealth Management Advisor and Portfolio Manager. She has also served on the faculty of Merrill Lynch's premier internal training program. Michelle earned a bachelor's degree in liberal studies from Arizona State University.
Michelle is originally from The Philippines and today lives in Pasadena, California, with her children, Mekaela and Amelia. She's passionate about supporting children's charities and serves as a mentor for a preteen girl group. Michelle began adopting underprivileged families and volunteering through the Holidays from the Heart program of the Children's Hospital of Los Angeles. She has planned and hosted an annual holiday celebration for needy children and families each year since 2008. In 2013, she played a key role in starting a nonprofit called Heart of Angels.