Financial literacy
a topic worth teaching
Being financially literate can lead to making better decisions regarding the essential financial matters in your life, from borrowing to saving to investing. Yet many Americans fall woefully short of being financially literate. According to a global financial literacy survey by Standard & Poor's, America ranks only 14th when measuring the proportion of adults who are financially literate.
It's why Michelle Marquez has taken on the important mission of teaching financial literacy with people in her community. By sharing her own knowledge and experiences as a successful financial advisor, she teaches others the essential and fundamental financial concepts of managing money and expenses, and planning ahead for future goals.
Hooper Elementary School 2019 Career Day
Michelle Marquez spoke to high-achieving fifth graders about her career as a financial advisor and shared the basics of financial literacy. Impressing upon her young listeners the vital and fundamental concepts of saving a percentage of earnings, managing expenses, planning for goals, and compounding interest, she shared examples of how a disciplined approach can make a difference in their future financial life.
Los Angeles Filipino-American City Employees (LAFACE)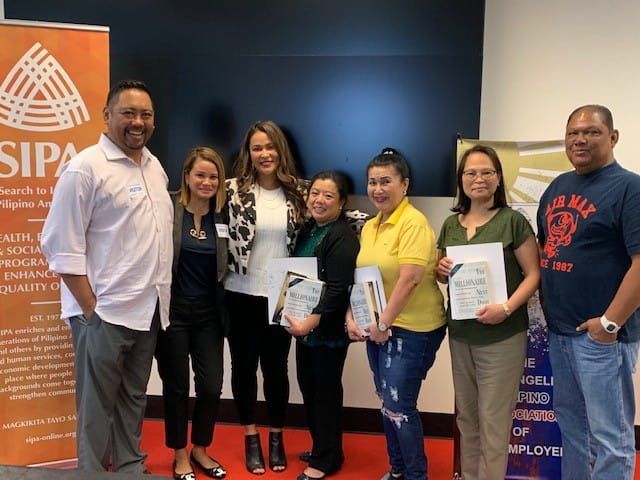 Michelle Marquez introduced the basics of financial literacy, money management, balancing debt with credit, tax planning and retirement preparation. Savoring the opportunity to give back to the community and instilling a difference in her listeners' financial futures, Michelle connected with the audience by sharing her own personal story, how she arrived at her current profession, and the satisfactions she finds especially rewarding about her job. In layman's terms, she described and explained what she does for families on a daily basis to plan for their expenses and goals.
Women Empowerment Brunch hosted by SIPA
Michelle Marquez joined a panel of pioneering Filipina leaders and addressed the audience attending the sold-out Pinay Empowerment Brunch at Barkada Restaurant in Los Angeles. The event was hosted by SIPA, the Search to Involve Pilipino Americans, an organization that aims to spotlight inspirational success stories of Filipina-Americans and build a distinct network of working women of color. As part of her presentation, Michelle stressed the importance of financial literacy and the role it can play in living financially independent.
Raymond James is not affiliated with the above organizations and/or charitable causes.