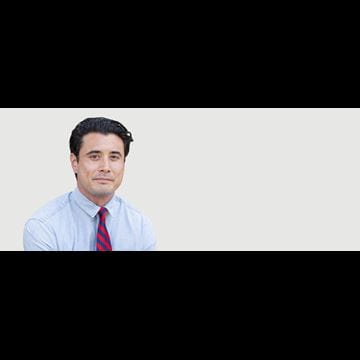 Jordan
Berry
Financial Advisor
As a financial advisor, Jordan helps clients manage and preserve wealth in pursuit of their objectives. Personable and detail-oriented, he builds strong connections with clients based on mutual respect and trust. In his role, he also focuses on business development and client relationship management. He specializes in serving business-minded and goal-oriented millennials.
He joined Marquez Private Wealth Management in June 2020, drawn by its client-first service and team approach. Before that, he worked with ultra-high-net-worth families in managing real estate acquisitions and liquidations. He understands the level of care required to serve these types of families.
He attended Los Angeles Film School, where he earned an associate's degree in film. He stays connected to the community as a Heart of Angeles annual Holiday Event volunteer.
He lives in his hometown of Los Angeles. In his free time, he enjoys competitive swimming, skateboarding, surfing and collecting mid-century furniture. He also enjoys graphic design and photography.