Charities
we support
Heart of Angels is a nonprofit organization founded by a group of compassionate and dedicated individuals who are driven to provide underprivileged children with a holiday season filled with love, laughter and wonder.
Michelle Marquez spearheaded the formation of Heart of Angels in 2014 and remains its most dedicated volunteer. Her endless enthusiasm stems from her thought, "As I head into the end of the year and reflect on how much I have, volunteering to help make the holidays for needy and homeless families with dependent kids just a little bit brighter, even for just one evening, gives me enormous pleasure and starts my holiday in the right frame of mind."
Marquez Private Wealth partners annually with Heart of Angels to brainstorm novel ideas to furnish a happy year-end holiday to needy and homeless families. In 2018, Heart of Angels donated more than 50 rolling duffle bags, packed with practical hygiene items, to the LA County Sheriff to distribute to homeless families.
In 2019, to amplify a memorable holiday for local needy children, Heart of Angels arranged and paid for hotel rooms to provide a complimentary overnight stay for seven homeless families following the annual event. Beyond the fun evening and hot dinner, they experienced private time as a family, restful sleep from warm beds, nice hot showers, and waking up to breakfast pies and pastries.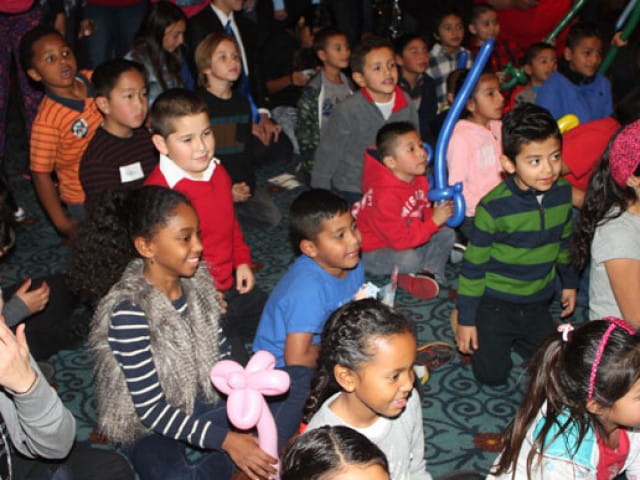 The Holidays From the Heart Program offers support to Children's Hospital Los Angeles' most financially challenged families, including those whose children have acute or chronic illnesses, and vulnerable youth served by the hospital's many outreach programs. Holidays From the Heart seeks to create hope for families by fulfilling some of their basic needs and alleviating some of the stress felt during the holiday season. The program began in 1993 with just two families. In 2017, over 318 families were sponsored.
Ekal Vidyalaya is a non-profit organization on a mission to bring basic education to every child across rural India. Their mission is for holistic development of villages through empowerment of tribal (vanvasi) and rural communities in India with basic education, digital literacy, Skill development, health awareness, learning modern and productive agricultural practices and rural entrepreneurship.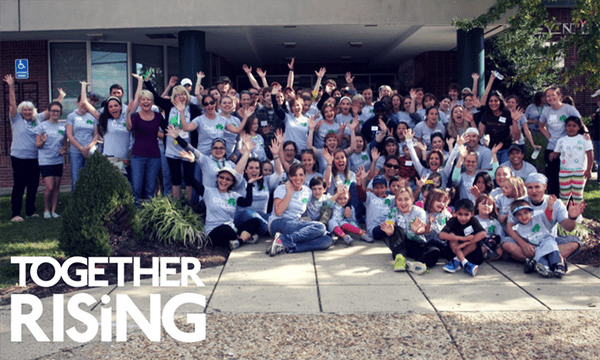 In a world where crises abound and heartbreak is in every community, people who want to help often don't know where to turn. Together Rising is where to turn.
Whether it's pulling children out of the sea outside the refugee camps in Greece, helping abandoned kids on the streets in Indianapolis, establishing the first opioid recovery home for pregnant teens in New Hampshire, building a maternal health wing in Port-au-Prince, providing a single mother access to breast cancer treatment, or keeping a foster family's heat on in Texas — Together Rising identifies what is breaking the hearts of our givers as they look around their world and their community, and then we connect our givers' generosity with the people and organizations who are effectively addressing that critical need.
Raymond James is not affiliated with the above organizations and/or charitable causes.